You know how it was always really hard to take advice from your parents, but it was easier to listen to strangers? If mom told you an outfit didn't look good, you wouldn't believe her. But if someone in the dressing room at the department store made a similar comment, you couldn't get out of those clothes fast enough.
Businesses and retailers need to embrace this idea; your consumers want to listen to strangers, and many younger purchasers say they won't even make a purchase if those opinions aren't available to them.
A new study released by Bazaarvoice, a company that tracks social media and online trends, found that members of Generation Y (generally those born in the late 70's, 80's and early 90's) rely on user-generated content (including testimonials and reviews) more than they rely on pretty much any other content source.
Many say they find user-generated content more believable and reliable than information provided by brands themselves.  More than 40 percent say they'd rather hear from strangers with knowledge of a product or service than from friends or family members.
And, most millenials see companies that include customer feedback on their website as honest and credible.
So, what can you do? Give your customers a forum to share their feedback. Through ENERGIZED Testimonials, we allow your customers easily give you video feedback, which you can use on your website, in social media and for other marketing purposes. One email, and you can have a testimonial recording widget on your website today.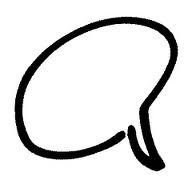 Text testimonials can be collected via email or comment form, and posted on your website or in social media. Those are a great supplement to video testimonials.
Regardless, make sure your customers and clients have a way to share their feedback. It can help you improve your operations, and can give your potential customers the information they need to make a purchase.