If you build it, they will come.  And if you post it, they will watch.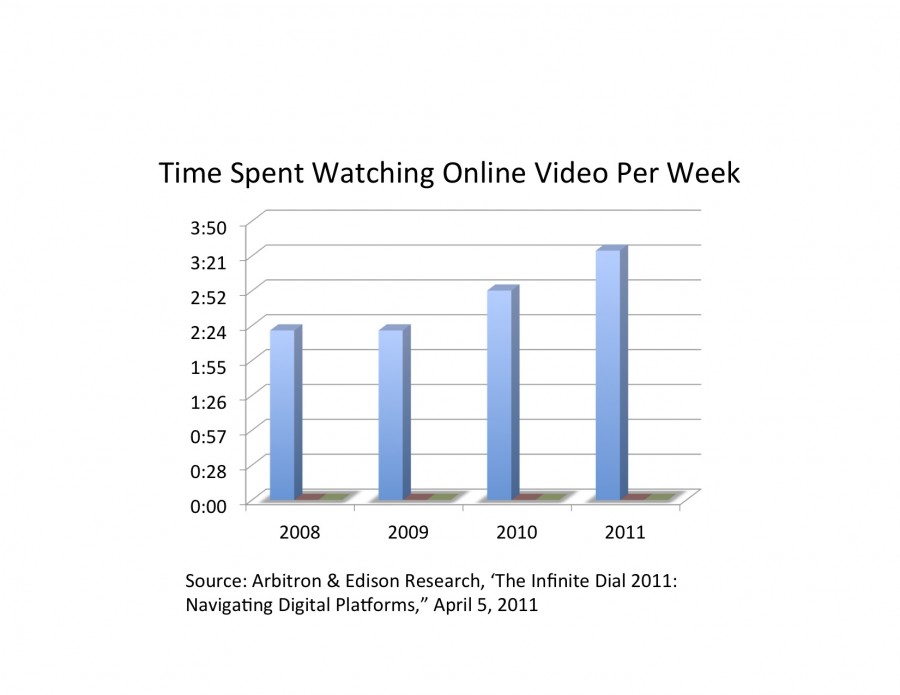 That seems to be the finding of new research from Arbitron and Edison Research.  The groups talked to more than two thousand people over the age of 12 to learn what we watch, and where we watch it.  Among the findings:
– Overall, 38% of respondents said they had watched an online video in the past week. (That percentage was 12 in 2006.)
-YouTube specifically: More than 41% of people surveyed said they had watched a video on YouTube in the past month, while 31% said they had watched a YouTube video in the past week.  (In 2007, those percentages were 12 and 7, respectively.)
– On average, online video users report they watch nearly 3.5 hours of online video weekly. (That's up from two hours, 20 minutes in 2008.)
So… the audience for online video has tripled in the past five years.  YouTube has exploded.  And the time we devote to watching video online has increased tremendously as well.  Marketers need to embrace this information, and figure out how to get their messages to the places where their potential customers' attention already is.  Your potential customers and clients, whether you admit it or not, are watching video online… on YouTube, on Facebook, on websites.  It's time for you to get in the game.
(Also of note: Facebook is the 900 Pound Gorilla among social networking sites.  More than half (51%) of respondents said they had a personal profile on Facebook.  That percentage dropped to 9% for LinkedIn and 8% for Twitter.  Surprisingly (to me, at least) 17% of respondents said they had a personal profile on MySpace.  Yes, MySpace.  Apparently it's not just for 2004 anymore.)